Went to Mum and Dad's for a couple of days last week. Takes pretty much a day of driving to get there, so is quite an exhausting trip. Especially as Henry had one of his worst asthma attacks for an age the night we got there and although it wasn't quite bad enough to head off to emergency, I didn't get to bed until sunrise, so very very tired. The bonus is Mum and dad are more than happy to let me sleep so they can monopolise the children and spoil them with out parental eyes looking on. Glad to get back home though.
I am feeling less than inspired at the moment i have to say. I have started Claudine's class at BPS, but struggling as i haven't all the supplies yet. Also finding time to do art while kids are on holidays is a bit tricky as well. One more week and then I can throw myself into it.
In the meantime I have a couple of
Lo's
to share. The first is for
Design Dollies
, just their sketch this week.
Henry had to copy this pose from the
tele
after noticing someone (I think maybe Dr Who) had the same chair as his and sitting like this, so
coool
. Completely messed up the misting though..
The next is
Sketchy Thursday's
latest sketch. Continuing to celebrate my brother's upcoming 50
th
, this time with his newborns and wife.
I quite like the way this turned out in the end.
Alas the world cup is coming to a close so no more
Ronaldo
images (have gone right off him with the bizarre baby story, haven't been following it but is quite odd..). On to Le tour, my very favourite sporting event to watch. Meaghan has also become addicted this year so we sit up late to watch together. I have looked and looked for 'inspiring' images of bike riders, but alas they tend to crash a lot (broken limbs, noses, heads etc, not a good look), and have very odd tan marks, skinny arms and enormous thighs, and when they try to look attractive, they pretty much get it wrong (see below), sigh (not in a good way sigh either..)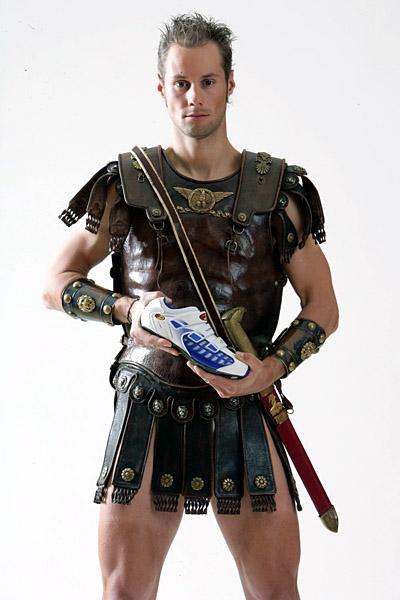 Why Tom, why???
Maybe
just
pretty pictures of the mountain stages coming up may be preferable. xx