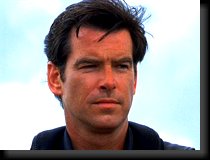 that is the question Irini posed to the Guest designers on
Get Creative
this month. After much discussin and thought and certainly quite a bit of imput from Irini I have decided that I liked Pierces' James Bond better but yes Daniel Craig is far sexier (and oh my the Tomb Raider shower scene...).
Anyway, onto less distracting issues, I am lucky enough to be one of the guest designers over at
Get Creative
this month. And first up is a colour challenge
I went with some older photos of Meaghan practicing her handstands - can't believe this was more than 6 years ago..
and this is for you Irini - just for you (not for me - no sirreee, not even a little bit for my enjoyment...)
Mozilla is crashing constantly at the moment so I am going to try to post now - can you hear me yelling at my computer????
Will be back later with a new challenge up at
Another Freaking Scrappy challenge
and my blog hop winner.