Today this is my view -
and I am loving it! Not heavy spectacular rain, but cold, light rain that makes me stay inside.
I know many, many people have had too much rain but we have had less than half and inch in well over three months. So I love rainy days. Esp when I can mostly stay indoors (fingers crossed it is still raining this afternoon so we can skip Henry's soccer training..
Only downside is the cat smells like wet fur, not my most favourite of smells. And he insisted on waking us up in the middle of the night with another dead mouse. He yowls constantly until Iget up and aknowledge what a clever cat he is, Ignoring him is not an option. Luckily he is an outside cat so the dead mice stay outside, unluckily this means venturing outside on very, very cold winter nights just to give him a pat!
Ok this weeks
Design Dollies challenge
is up and running, this time another sketch from Karen B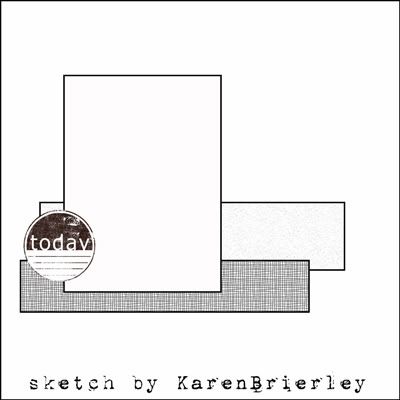 Another versatile sketch.
And I have used a rainy photo from a couple of years ago, lovely coincidence.
Henry does love his umbrella.
Also love the hand stitched tag by Amy Tangerine that came in the latest Studio Calico Kit. There is a
post here
about it, so much hard work, so many tags...
So cme on over and play with us at the
Dollhouse
!!
And while you are at it, join it up with the
Southern Girls challenge
- Anything Goes this fornight and it can be combined with other challenges so you have no excuses!
Have a snuggly warm day! xx